Why Is It Time To Buy An Alice Neel Painting?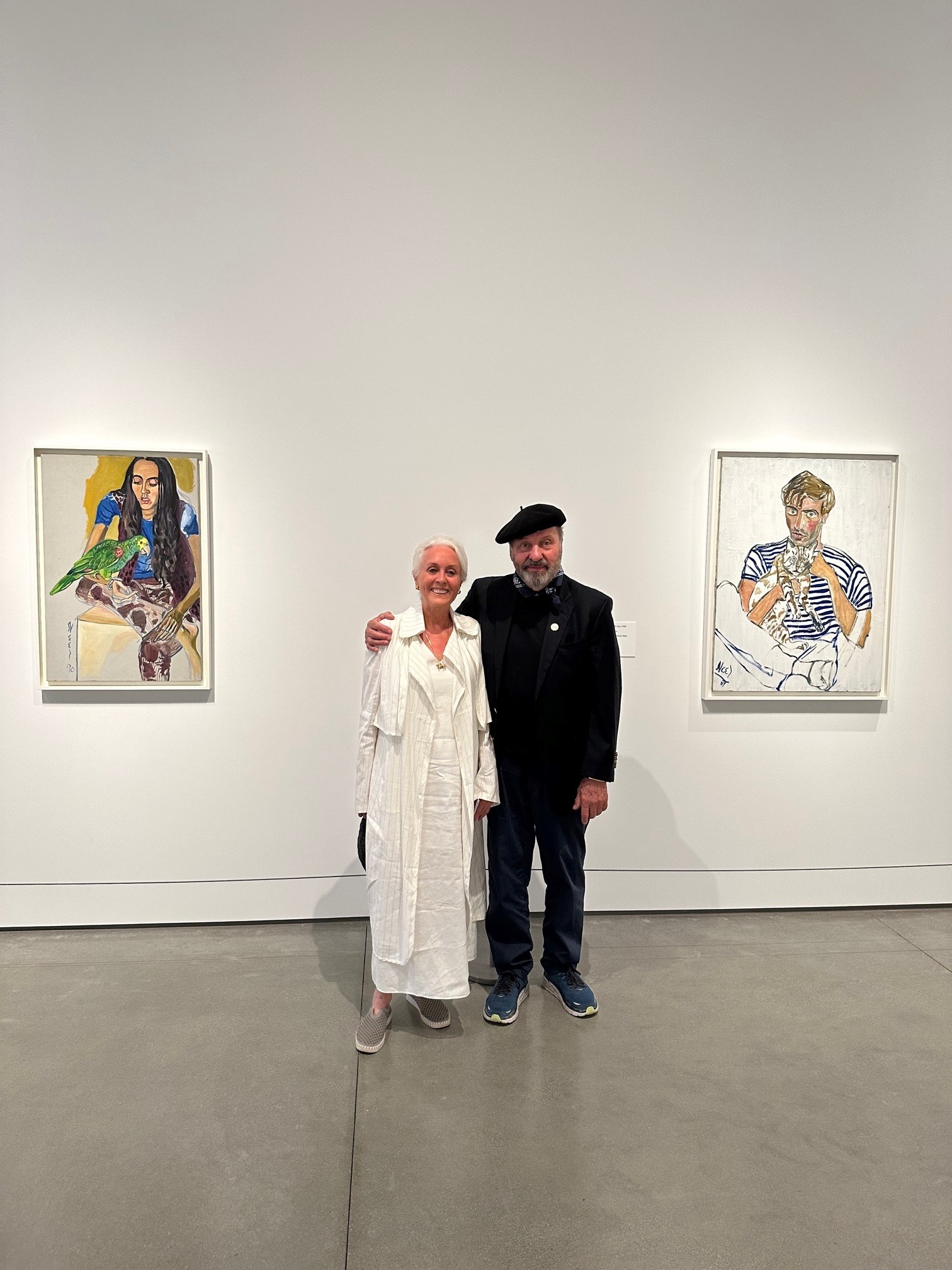 As famous as Alice Neel is as an artist, it's time to buy one of her paintings.
Why?  Because, as some artists do, although she passed away in 1984, she's becoming more famous every day.
Currently, the Orange County Museum of Art is hosting an exhibition of her art entitled "Alice Neel: Feels Like Home" through October 22nd.  It's an exciting show, with many pieces gathered both from her own estate as well as pieces from private collectors specifically for this show.
In 2021, an Alice Neel retrospective was hung at the Metropolitan Museum of New York.
At that time, the New York Times had a fabulous piece about the fascinating family and friends she painted.  That article gave background on the likes of art critics, authors, artists and others she painted.  I highly recommend it as an insightful look at Neel's life and times.
Neel lived from 1900 to 1984, so the number and range of famous artists, lovers, friends and her own family are themselves a fascinating group.
I had the incredible pleasure to meet her son Hartley Neel and his wife Ginny at the opening of the Orange County exhibition.  We chatted for a long time, and when Hartley pointed out two portraits hung nearby of himself and another of his wife, I asked if they would pose for me.
They obliged, and that wonderful photo is above!  Each is standing next to one of the © Alice Neel paintings in which they are the subject, many years ago.
Both of them appeared in many of Neel's paintings.
Hartley explained that his Mom was quite independent and while she changed countries,and lovers from time to time, she was always extremely loyal to her children.
New York's Museum of Modern Art describes that she talked with her subjects in their home or hers.  During these relaxed conversations, they would naturally assume their most normal pose while chatting, and that she "lost herself" to those she would use as subjects as she spoke with them genuinely, and was therefore able to show their true images.  While the people she painted understood that the paintings were not always the most flattering, they did reveal the character inside the person.
To me, it's all in the eyes.  Each portrait is so different as she shows me (the viewer) the personality of her subjects in their eyes.
We see pride, anguish, ennui, contrition, strength, sadness, joy, humility, shyness, laughter, determination…the whole range of the human emotional condition as she shows us the people in her world.
I believe her work is rising in interest and in value for two reasons:
First, female artists are finally, finally, having their day in the sun.
This means that more galleries and more museums are purposely showing female artists.  This increases their value, as well as their visibility to the art audience.
Second, portrait art is on the comeback in popularity.
When Neel was originally painting, she was one of few artists in her day who weren't focused on abstract art in its various forms.
The abstract trend continued from the original modern and contemporary artists who often painted abstract expressionistic art, from very recognizable pieces to color blocking, Jackson Pollack type flinging of paint, and geometric paintings all the way to today, when many artists paint what I call blobs of color.
Recently, much to my relief, figurative painting is back in favor.
This second fact again means that more museums and more galleries are showing figurative painting to the art seeking audience, again increasing its value to current art collectors.
And figurative painting is more than portraits, which Neel painted.  Figurative painting can be animal, vegetable or mineral, as long as the image strongly references the real world and the objects that can be found there.
It can still be a pink sun, or a horse suggested by loose brushstrokes, or a broomstick growing out of a flower pot.  Figurative art isn't realism, it's simply recognizable subjects, however imaginatively rendered by the artist.
Auction results back this theory.  Neel's works are selling at auction above estimates, even in the current soft art market.
Over the last 36 months, her works have sold for an average of 59 percent over estimate, with some at a value of more than 100 percent, 200 percent, or even 300 percent over estimated price.
Pretty good to be on that kind of an upswing 40 years after your death!  (And based on her art, her friends, and speaking with her family, she lived a pretty darn great life in the 84 years she had.)
If you haven't seen her art yet, you can view it online, or better yet, visit her exhibit at the Orange County Museum of Art.
If you want to see Alice Neel works available for sale, you can do that at the David Zwirner Gallery, which represents her estate.
Or, you know, you can contact me to find you options for sale in the gallery and at auction. Her lithographs are selling in the low five figures, her ink drawings mostly in the mid six figures, and her original oil paintings mostly in the low seven figures.
They may not be inexpensive now, but I predict they'll cost more if you wait.