Five Reasons Original Art Increases ROI
in Multifamily Communities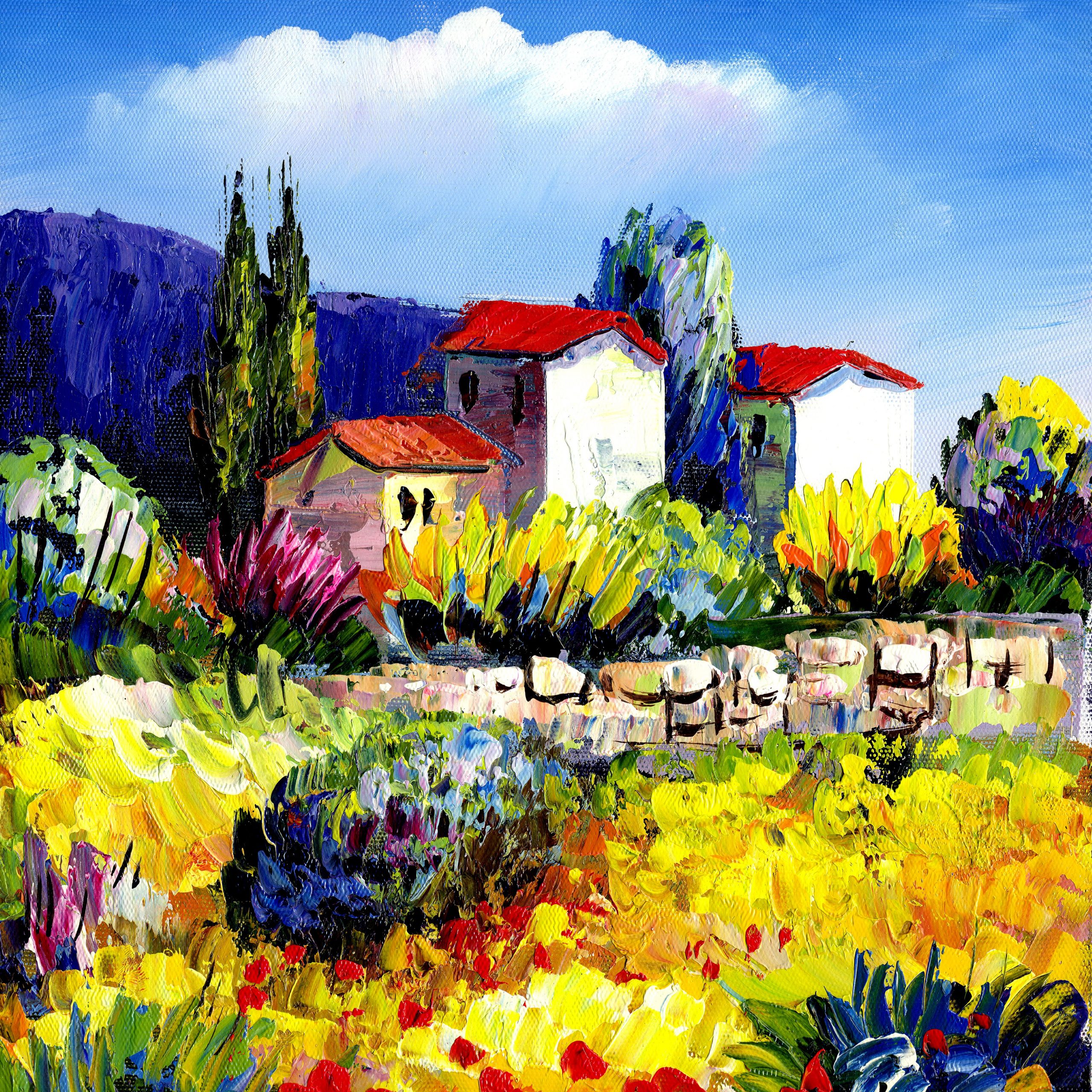 My husband and I were looking for an apartment he could stay in during the week while he was working in Chicago.
There was one property that we loved, because the art matched the story of the building.  The décor was good, yet it was the art that won us over.  It just felt great.
It was more expensive than the surrounding properties for a smaller unit, but we were going to go for it – until it turned out that it was fully leased with zero vacancy anticipated in the next six months.
It's not a coincidence that while many of the communities within walking distance had immediate availability, and many, many upcoming vacancies, the building with the art that told the story of the property was full, and the tenants were planning to stay.
Real art, not the nearly Xeroxed color blobs that many communities across the US now hang in their lobbies and amenity areas, can positively impact leasing and retention with real bottom line results.
Lease-up
Everyone notices quality art, whether or not it's their "thing."  The difference is palpable.  Compelling art, particularly if it is telling a story that's consistent with the community's brand and interior design, is an attraction.
Think of the feeling you get when you walk into a Virgin Hotel versus another flag.  That may be a bit over-the-top for many multifamily communities, but the art makes a huge impact.
Prospective tenants may not have art on their list of needs, yet they certainly know when they feel they're looking at a "better" place.  And although art may not be the only reason an apartment is selected, it is a huge psychological competitive edge.
Prospects are going building to building and comparing what they're finding.  The comparison will certainly be partly determined by how they like the vibe of the community.  Part of what they're feeling is whether it's a place that is visually appealing.  People can't help but judge your property on its looks.
They have no idea what the on-site management team will be like on a daily basis, but they do know what it will be like to walk in and out of the property each day and how the interior spaces will make them feel.
The art also gives the leasing agents something to talk about with the residents regarding why this particular apartment property is a cut above the rest.  A little background on the art and the subject portrayed gives the prospect a deeper experience as they tour, as well as something to remember it by.
Renter reassurance
Once the lease is signed, the renter comes back in to get their keys and perhaps to measure the space.  They bring a friend along.  Their friend has the same positive reaction, regardless of their supposed interest in art, or lack thereof.
The art and interior design are cohesive and tell a complete story that appeals to their age and demographic.  They both like it.  The renter feels pride that they made such a great selection and they can tell their friend a bit about the art in "their" building.
Guests
After move-in comes the family visit and the friends coming over to see the new place.  Everyone responds positively.  After all, their family and friends often have the same taste they do and feel the same way about the story that's being told by the design, décor and original artwork.
If, by chance, the parents feel the vibe is too wild, all the better.  If the adult children think their aunt moved into a community that's too hip for someone her age, that's great!
And the thing is, it's a talking point, and an Instagram point, and it's noticeable, worthy of a reaction, and something the guests can share with their other friends about their day.
Retention
The feeling of pride by the residents, who all actually like the look and feel of their multifamily community, is contagious.  Each resident feels like a bit of a VIP, and it's a shared experience with their co-residents.
When they run into one another at social events in the building, or when they're working in the lounge on their laptops, they all feel uplifted by their surroundings.
Incidentally, they will treat the property with more respect, because they like it and they want it to stay nice.
When renewal time comes, they will be living in a community that has pride in its surroundings, that is admired by their friends and family, and which is uplifting to them.
If they do go to look at some of the competitors to see what else is available, it will seem that the others are lacking something.  They may not be able to identify exactly what it is, but again, it will be palpable.
They will decide to stay again for another year.  It simply makes them happier to stay where they are.
Cost versus return
Original art typically costs more than a print of an abstract color that matches the lounge sofa.
Depending on the rents being charged, however, a few months extra rent, through more rapid lease-up and higher retention, will easily cover the cost differential.
(And FYI, we're talking art for the larger pieces in the $5,000 to $10,000 range, not the $50,000+ pieces that match the décor and tell the story in your home.)
When the art is good and tells a story, you can buy it once and utilize that positive impact for a decade.
It's not some trendy farmhouse piece that makes your property look dowdy two years later.
This is real art.  You acquire it once, the ROI is quickly realized, and then it continues to drive revenue over time.
And here's the real kicker: when investors are looking at your property, they will see the rapid lease-up and the strong retention.
And when they come to walk the asset, they, too, will find that it is a good quality property that is well taken care of.  They will also find that it literally makes them feel good when they're visiting.  They may not know why, but you will.
Please let me know if you'd like to explore how I can help you source compelling art that provides long-term ROI.  It would be my pleasure!